Understanding Maritime Cyber Security - Concepts and Practices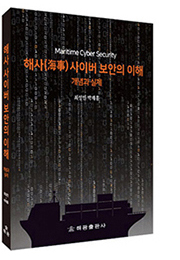 The modern maritime industry is a total assembly of digitalization that connects shipowners - shippers - flag states - port states, etc. with IT, centering on 'Smart Ships'.

It is not difficult to understand the importance of cyber security in the maritime industry in the 21st century when imagining the harm that will occur when large ships that are loaded with dangerous cargo and fuel in large quantities are in danger of cyber security.

This book introduces the basic concepts so that all stakeholders in the maritime industry, such as shipping companies, maritime engineers, shippers, and subcontractors, can understand the meaning of cyber security and recognize the necessity of it.

Practical explanations are included so that you can respond to them.